Welcome to Pure Health Solutions
Is a chronic health condition impacting the quality of your life?


Is the medication you are taking causing more harm than good?


Are you taking medication to treat the side effects of other medication?


If so you are in the right place. At Pure Health Solutions the treatments I provide have little to no side effects and are safe to use by everyone, from babies to the elderly. Treatments can be used alongside medication and you can be ensured that the purest, highest quality of practitioner only products will be provided.

- Naturopath
- Medical Herbalist
- Therapeutic Masseuse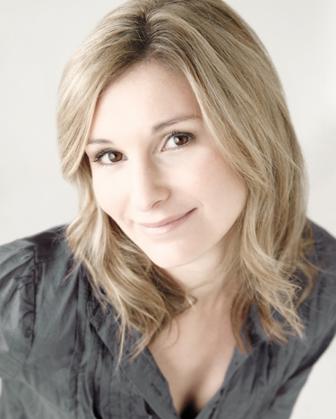 About Penny Zielinski
I became interested in alternative therapies and general health and well-being in my mid twenties after battling endometriosis, gastrointestinal pains and severe eczema. Finding no long term relief through the allopathic health care system I turned to Naturopathy. With a few basic lifestyle and dietary changes along with a short course of some herbal remedies, I found the relief I had been longing for.
Since this experience, I have become passionate in providing health advice and the sharing of tools needed to achieve better health, so people can see their true health potential.
"Let's stop putting a band-aid on our symptoms and let's start treating the underlying cause so we can finally be free of the pain and discomfort for good".
I have completed a Bachelor of Natural Medicine which I was awarded with distinction from the South Pacific College of Natural Medicine, in Auckland. I'm a registered Naturopath and Medical herbalist with the New Zealand Society of Naturopaths, as well as being a very experienced Therapeutic Masseuse and Reiki practitioner..
Health Conditions Naturopathic treatments thrive in treating
Polycystic Ovarien Syndrome (PCOS)

Endometriosis

Cardiovascular Disease

Type 2 Diabetes

Thyroid conditions

Stress and anxiety

Stomach bloating and cramping

Weight loss

Skin disorders (Eczema and Psoriasis)

Menopausal conditions

Reflux and heartburn

Stomach ulcers

Bronchitis

Asthma

Sinusitis

Joint pain and arthritis

Allergies

Insomnia and sleep disturbances

Low energy levels

....................to name a few.
Services I provide
•
Nutrition & Dietary Analysis and Support

•
Herbal Medicine
•
Homeobotanical Medicine (herbal medicine at Homeopathic dosing - great for children and sensitive individuals)

•
Physical Assessment
•
Allergy Testing

•
Weight Loss Programs
•
Detoxification Programs

•
Vitamin & Mineral Therapy

•
Fertility and Pregnancy Support

•
Therapeutic Massage
W
hat to expect
The Initial consultation will take around an hour with follow ups requiring 30 minutes. Please make sure you set aside enough time for these appointments.
A questionnaire will be sent out to you prior to your initial consultation for you to fill in. This allows our time together to be better utilized.
Questions about your physical, emotional state, what you eat and how you sleep, are all clues to help me find the underlying cause of your condition.
Naturopathic and medical diagnostics will also be used to assess your current health status. Once I have this information I will work with you in developing a personalised treatment plan that will suit you and your lifestyle, having you feeling better as quickly as possible.
W
hat to bring to your initial appointment
Medication, and/or health supplements you are currently taking
Recent blood tests you have had within the last three months
Historical or current medical documents
Qualifications

BNatMed(dist)
Testimonials
" At a point of complete frustration with my poor health I happened to meet Penny and I am so thankful I did. She was my Angle. Without her help and support I wouldn't have recovered so completely - physically, emotionally, and spiritually. Penny gave me the attention I needed and supported me through her prescribed programme with care, kindness and wisdom. She spent time researching different options that resonated with me and I truly felt safe and well looked after. I owe much of my new found health and vibrancy to this lovely lady, a healer in many special ways." Clare Tedestedt George, Auckland
"Thank you sooooo much Penny, after seeing you I'm pretty much pain free, this is the first time in ages." Nicolien De Vries, Auckland
"I took my 7 year old daughter to see Penny Zielinski about 6 months ago. She had frequent tummy aches and severe car sickness for years. Penny had a great rapport with her and I was surprised at how much I learned about my daughters health in the consultation. Penny diagnosed reflux and constipation and put her on special diet to address these issues. Now my little girl only gets tummy aches if she makes the conscious decision to eat something that she knows she shouldn't. My 7 year old has taken control of her own health! Remarkable. Thanks Penny and good luck (not that you need it)." Debbie Walsh, Auckland